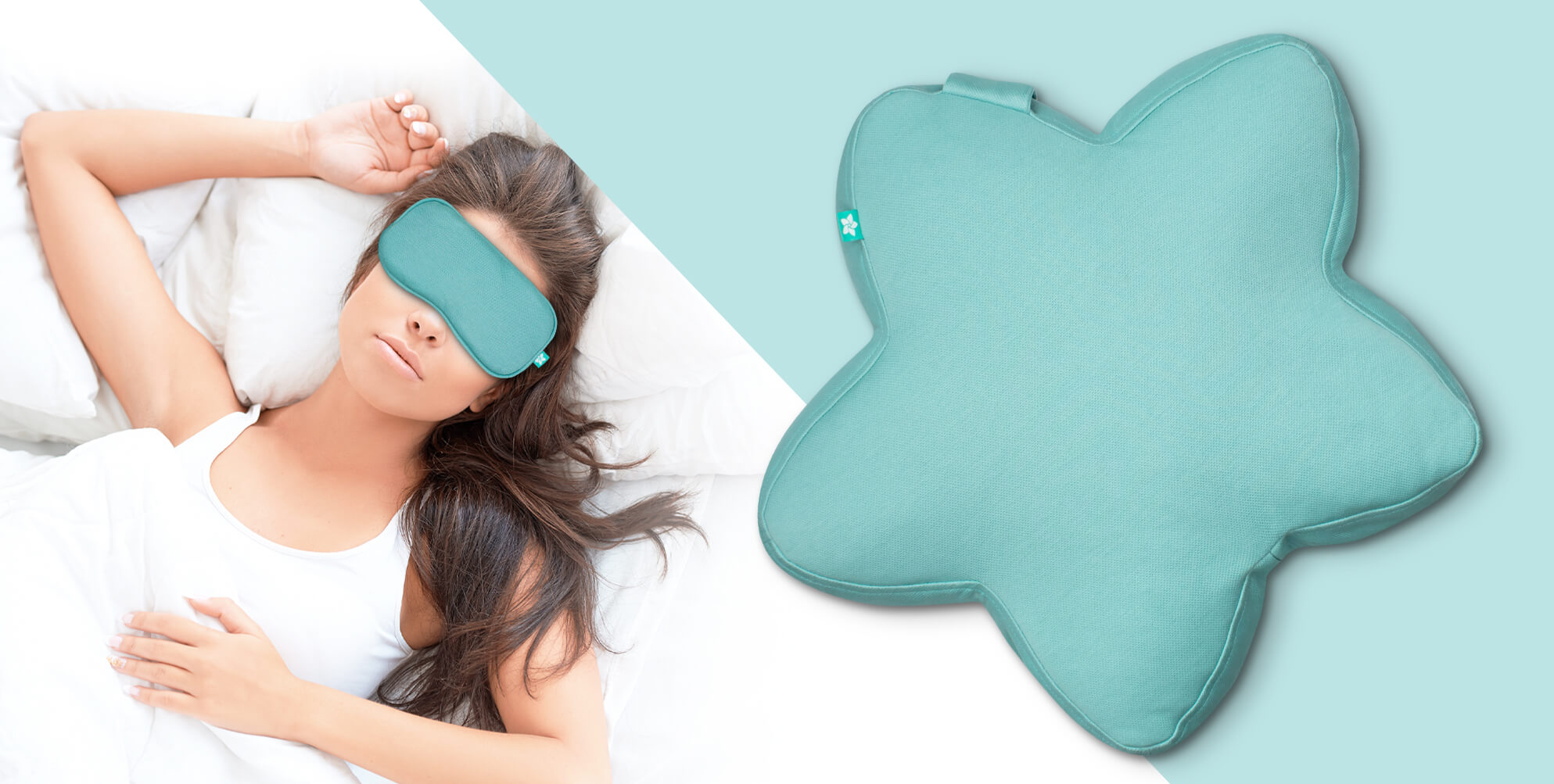 Harmonious Life
Scroll down and get yours
Minthoshi
Minthoshi was created with one purpose in mind: to help you live your most balanced, harmonious and authentic life. We believe that everyone should incorporate mindfulness into their daily routines and we want to help you on your journey to a more relaxing and fulfilling life.
Are you looking to foster harmony and balance in your life? Looking for an eco-friendly, vegan, non toxic product that reflects your values? Looking for a relaxing way to upgrade your self care routine?
Inspired by tradition | Organic by choice
Eco friendly & sustainable
At Minthoshi we believe in following our core values in everything that we do. We are an organic, non-toxic, vegan brand and all of our products are created with environmental sustainability in mind. We believe that well being comes from living holistically and harmoniously and we wanted to create a beautiful line of products that aligns with our most fundamental values.
Minthoshi Sleeping Pillow Benefits
Our Organic Sleeping Pillows are handmade with love in Poland with a special organic linen cover and filled with organic buckwheat. Eco friendly, provide ultimate support & comfort. Reduce tension, fatigue and stress. Antiallergic, facilitate good, healthy and deep sleep, relax, support blood circulation, support the spine and neck during sleep. It has a zipper opening for adjusting the filling as well as cover easy washing.
Minthoshi Pillow Benefits
Our meditation pillow is versatile and can be used for gentle exercise, yoga, and rest. What makes our pillows unique? Simple. Our pillows are handmade from 100% organic cotton, filled in with organic buckwheat for better alignment. They are infused with gemstones to help you achieve your wellbeing goals. We have five unique designs, each created to help you on a specific part of your journey. We have a pillow for abundance, creativity, healing, balance and love. Our pillows are the perfect companion for your meditation routine as they promote physical comfort, good posture, and a sense of peace.
Our masks are designed for rest, relaxation, and unwinding. They are the perfect tool to help you destress after a long day of work or staring at a screen. We designed these masks to help you heal and feel uplifted. Our masks are infused with proprietary blends of herbs, each lovingly and thoughtfully designed to help you target a different element of wellbeing. Our five eye mask herbal blends include: healing, relaxing, energising, focus, and calming. Minthoshi's herb infused eye masks are effective tools for promoting relaxation, increasing sleep quality, and cultivating a comfortable meditation routine.
Since I'm not very flexible the meditation pillow makes a big difference. Sitting straight, with my spine erect allows me to remain more present in my intension. Which allows me to get more out of my meditation since I an not struggling to discomfort. 
Monica Morrison
Beauty Therapist
Minthoshi pillow was my love at the first sight. I like its shape, size, colour and structure. It's filled with organic buckwheat hulls just right, not too much, not too little. I had previously owned pillows which were uncomfortably hard or soft. This one is perfect. I believe that pillows greatly impact the quality of your meditation. I would not change this one for any other.
Kasia Dmytrasz
Yoga Teacher
I wanted to thank you for my wonderful Minthoshi eye mask. Since using the eye mask I found that I an able to relax so much better. The beautiful aroma of lavender is very soothing. I also use the eye pillow during my break from online work, even ten minutes resting with my eye pillow has made a huge difference.
Barbara Massimino
Accountant
Who Are Our Products For?
Wellbeing products for everybody
We wanted to design a product for everybody (and every body)! Our products are appropriate for all ages. We believe that everyone can tap into the benefits of a relaxing self care routine and that wellbeing should be available to everyone. Whether you have been practicing relaxation techniques for years or are completely new to meditation and mindfulness, our products are user friendly and intuitive to use and love.
To place your order, follow the 3 steps bellow

STEP 1: Browse for your products
+ Search for your product
+ Add them to your basket

STEP 2: Choose the shipping options
+ Place orders online 24/7
+ Flat shipping rate on all orders

STEP 3: Choose your payment method
+ We accept order by PayPal
Learn more about our products
Buckwheat Hulls Benefits
Minthoshi pillows are filled in only with 100% organic buckwheat hulls which provide superior support for our body. Buckwheat hulls will mold perfectly to the shape of…
Gemstones Power
For thousand years gemstones – the mineral treasures of Mother Earth – continue to have amazing power. From ancient times, people have valued gemstones not only for…
Healing properties of herbs
Healing properties of herbs Our Minthoshi masks are filled with organic linseeds and herbs to get more powerful usage and benefits of our masks. For countless years,…
Minthoshi was born from the vision of Agnes, Dominika and Agnieszka, who are passionate about finding balance and harmony in the whirlwind of everyday life. We believe in finding calm amid the storm of daily to do lists, responsibilities, and schedule commitments. We wanted to create a beautiful line of products that reflect our values and mission.
We take well being seriously and our products are the result of years of focus, drive, and creativity. We are so excited for you to begin your relaxation journey with Minthoshi!
Or fill our contact form online
Our Adress:
46 Blythe Road
London
W14 0HA
Business Phone:
+44 781 714 7389